Jaguar Orlando is an authorized agent for Xzilon, an exterior protectant. With our professional Xzilon application, this exclusive formula will bond and seal the paint surface of your Jaguar creating a continuous, protective finish to your luxury vehicle.
Xzilon protects against everyday sunlight, heat, environmental corrosion and discoloration or damage caused by environmental spotting that can be harmful to your Jaguar exterior.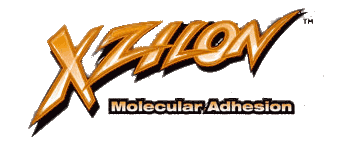 Contact us for more information today
---
XZILON MOLECULAR ADHESION PRODUCTS
How can I buy Xzilon?
Xzilon is sold and applied by Authorized Auto Dealerships throughout the United States.

How do I clean my vehicle after Xzilon has been applied?
We suggest regular routine washing and general maintenance on the vehicle. Regular washing should be done a minimum of every 2 weeks, including interior vacuuming. In addition, we require immediate removal of spills and debris.
What products do you recommend for washing your car?
You may use any high quality, non-abrasive car soap. However, to insure your protection, Xzilon does recommend Xzilon brand Wash & Wax.
Can I wax my vehicle?
Yes, you can use any non-abrasive carnauba wax applied by hand. Waxing is not required to maintain your warranty.
Will I have to have Xzilon reapplied before the end of my contract?
NO! There is no need for reapplication.
Can I take my car to a car wash?
Yes, you can use a drive thru car wash, as long as it is a "Touchless" or "Brushless" variety. You never want anything to scratch your protection. Please make sure your car is dried completely. You may wish to dry it by hand with a soft cotton towel or a chamois.
Can I wash my vehicle at a "hand car wash?"
Yes, absolutely. Just make sure your car is completely dried.
Should I have a copy of my warranty?
Yes! You should have been given a copy of your warranty. If you have not, please contact your dealership.
Where else can I buy Xzilon Molecular Adhesion Products?
Xzilon Molecular Adhesion is only sold and warrantied through Auto dealerships and must be professionally applied.

How do I file a claim?
For exterior claims, please attempt to remove the "issue" before contacting a Xzilon Claims agent. Please refer to your warranty to see what exterior elements are covered under your contract.

For interior claims please refer to your warranty for information on which stains are covered. Also, please try to remove any staining before contacting a Xzilon Claims agent. Your Xzilon warranty goes into effect once a stain is deemed permanent and needs a professional to remove or repair it. Contact Xzilon at 800-553-6866 for further assistance.
Can I have Xzilon reapplied after my 5 year warranty is completed?
YES! Contact Jaguar Orlando in Florida for more information.