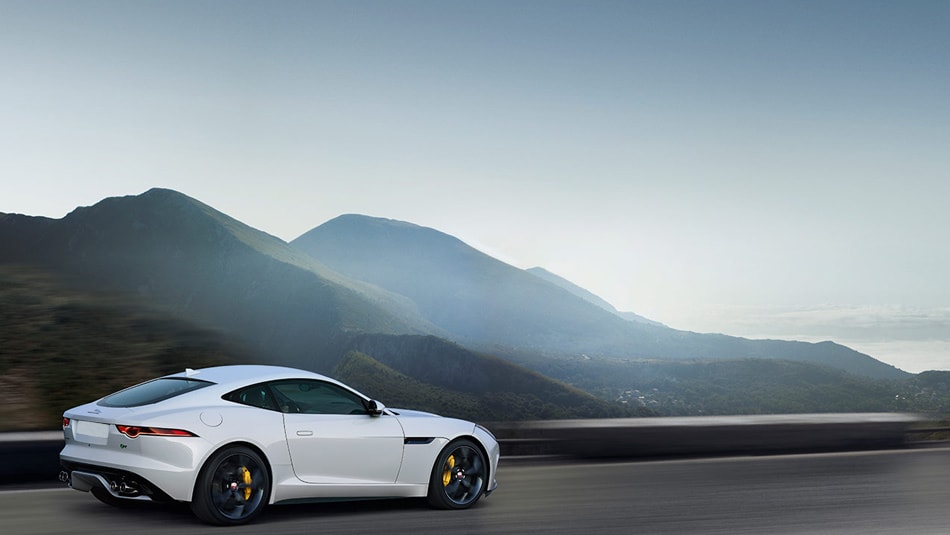 Nothing beats the purring sound of a Jaguar. Despite the change to a four-cylinder engine, the Jaguar F-TYPE engine still sounds great.
Jaguar has recently announced the development of the Jaguar F-TYPE four-cylinder vehicle, moving the company in a brave new direction to increase the appeal of the Jaguar line.
The Jaguar F-TYPE is being marketed as an affordable Jaguar, an entry level sports car for the enthusiast. The engine utilizes the Ingenium engine technology newly developed by Jaguar. The engine includes a 2.0-liter turbocharged unit that produces 296 horsepower. Despite the small size of the engine, it is very powerful and impressive.
Jaguar understands the appeal of its exhaust notes, and this new four-cylinder F-TYPE delivers what customers demand from the Jaguar brand.
If you want to hear the engine sounds of the newest member of the Jaguar family, you can hear the raspy roar of this newly designed engine in this video.
Jaguar first stated, "The introduction of the four-cylinder does not mean that drivers lose out on aural feedback or reward: these have always been an essential part of the F-TYPE's appeal, and have not been compromised".
Jaguar further described the exhaust notes,"A meticulously-tuned active exhaust is standard on entry-level F-TYPE models, while the R-Dynamic variants feature a switchable active exhaust for an even more involving driving experience."S Though it lacks the savage roar of the V6 and V8 variants as you would expect, it still sounds satisfyingly aggressive for a four-cylinder unit. We don't think buyers will be disappointed with that exhaust note. While it's obviously not as powerful as its V6 and V8 siblings, the new entry-level F-TYPE benefits from improved economy up to 16 percent."
Jaguar is trying out this new technology in an effort to provide drivers with more value and less gas consumption. Despite the smaller engine size, it is still possible to make the Jaguar F-TYPE to sound like the Jaguar enthusiasts are crazy for.
Jaguars powered with the new four-cylinder engine still have the performance drivers want from the Jaguar company. While some enthusiasts may stick to the more powerful V6 and V8 engines, this new development gives drivers an option when it comes to better gas mileage, and less expensive but still amazing sports cars.
Jaguar is attempting to provide a more earth friendly option for drivers who still love the Jaguar brand but are getting turned off by the excessive gas consumption. While power matters, so does keeping the environment clean to some Jaguar enthusiasts. Jaguar is working hard to provide more fuel efficient vehicles that still provide the same power and purr as the V6 and V8 engine options.