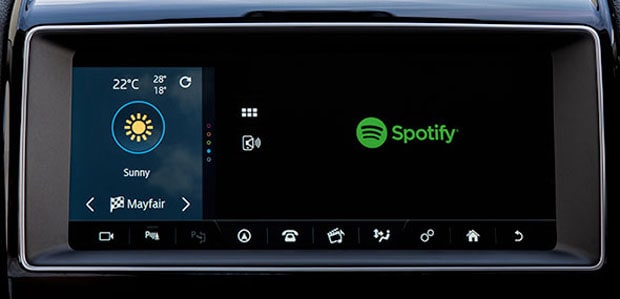 When you want customized music at your fingertips, it's time to use the Spotify App in your new Jaguar vehicle. All Jaguars that include the InControl Apps feature can now use Spotify as well. Spotify has created a unique in-car app for Jaguar users, making it possible to listen to your favorite music all the time.
Spotify is the world's largest music streaming service, and this is the first time Spotify has created an app for users to listen to their favorite music while in the car. Personalized playlists are created, and listening habits are determined, providing the user with a better listening experience overall.
The Director of Connected Technologies and Apps at Jaguar Land Rover, Peter Virk, stated, "Spotify has more than 100 million subscribers, a portion of whom drive Jaguars, so we recognised that Spotify was at the top of our customers' apps wish list. The Spotify design team worked closely with us to create the best in-vehicle experience."

It took a year for Jaguar and Spotify to collaborate on creating the new app for use on the road in Jaguar vehicles. Users who are already familiar with Spotify will recognize the interface, as it is similar to the same interface used on smartphones. It is also possible for users to swipe through the menu screen horizontally in an effort to reduce distractions while driving.
The app is amazing, making use of the listener's habits and creating playlists that cater to the tastes of the listener. This reduces the amount of time spent channel surfing, and keeps the driver focused on the road instead of the radio.
For listeners in areas with a low-signal, Spotify for Jaguar also offers an Offline Mode which allows the app to preload content which will play during times when there is a poor connection to the internet.
Ricky Wilson from the Kaiser Chiefs and Elliot Gleave were the first two to try the app before it launched. Both individuals created a playlist of their favorite driving songs and went to battle over their musical tastes.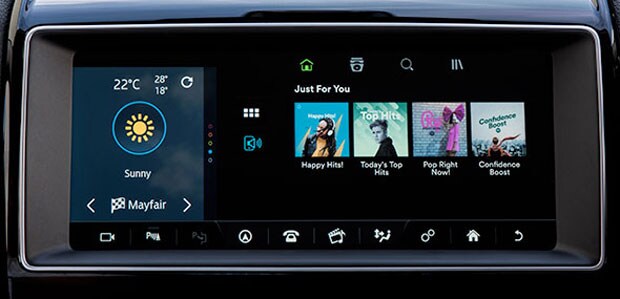 When you are ready to bring Spotify to your driving experience, it's time to consider the wide variety of apps you can use in your Jaguar vehicle. Take the time to create playlists and skip over songs that don't meet your musical taste. The more you interact with the Spotify app, the more the app is able to know what types of music you like. Once you begin to develop a strong playlist, you will have the music you love while driving on the open road.
Spotify and Jaguar have worked hard to bring Jaguar drivers this new, in-car music streaming experience and they hope it adds to the driver experience.